Innovation
How an entrepreneur transformed her small business – and helped others – during COVID-19
January 7, 2021 | By Maggie Sieger
In 2007, Sonja Rasula was hired — and then quickly fired — from her dream job as an interior  designer on the now-iconic DIY show, "Trading Spaces." She had no Plan B. Going into business for herself wasn't on her radar. Instead of looking for a paying job, she volunteered to register voters in Los Angeles ahead of the 2008 presidential election. That decision opened her eyes — and changed her life.
"I discovered the very real impact small businesses have at the local level, supporting and funding the things that make neighborhoods and cities better, like schools, libraries, fire stations and parks," Rasula says. 
She knew that whatever her next job was going to be, it had to involve a way to help these small businesses. So in 2008, when retail pop-up shops were still largely the province of high-end brands, she cold-called, emailed and chatted up every connection she had to convince 225 small businesses to sign up for this unconventional retail concept. She'd planned it as a one-time event, but when it drew 2,500 shoppers, Rasula knew she'd found her next career. Unique Markets was born and has since expanded nationwide to host three convention center-sized pop-ups every year.
It all came to a grinding halt when COVID-19 hit — and hit small business particularly hard. Like many of the entrepreneurs she sought to serve, Rasula had to look for a way to pivot to an entirely new business model as lockdowns and social distancing forced her to cancel Unique Markets' events.
"I was sitting around at home, getting these care packages from my mom and suddenly this light bulb went on," she says. "I thought, 'What if I create a care package that's filled with cool things from small businesses?' "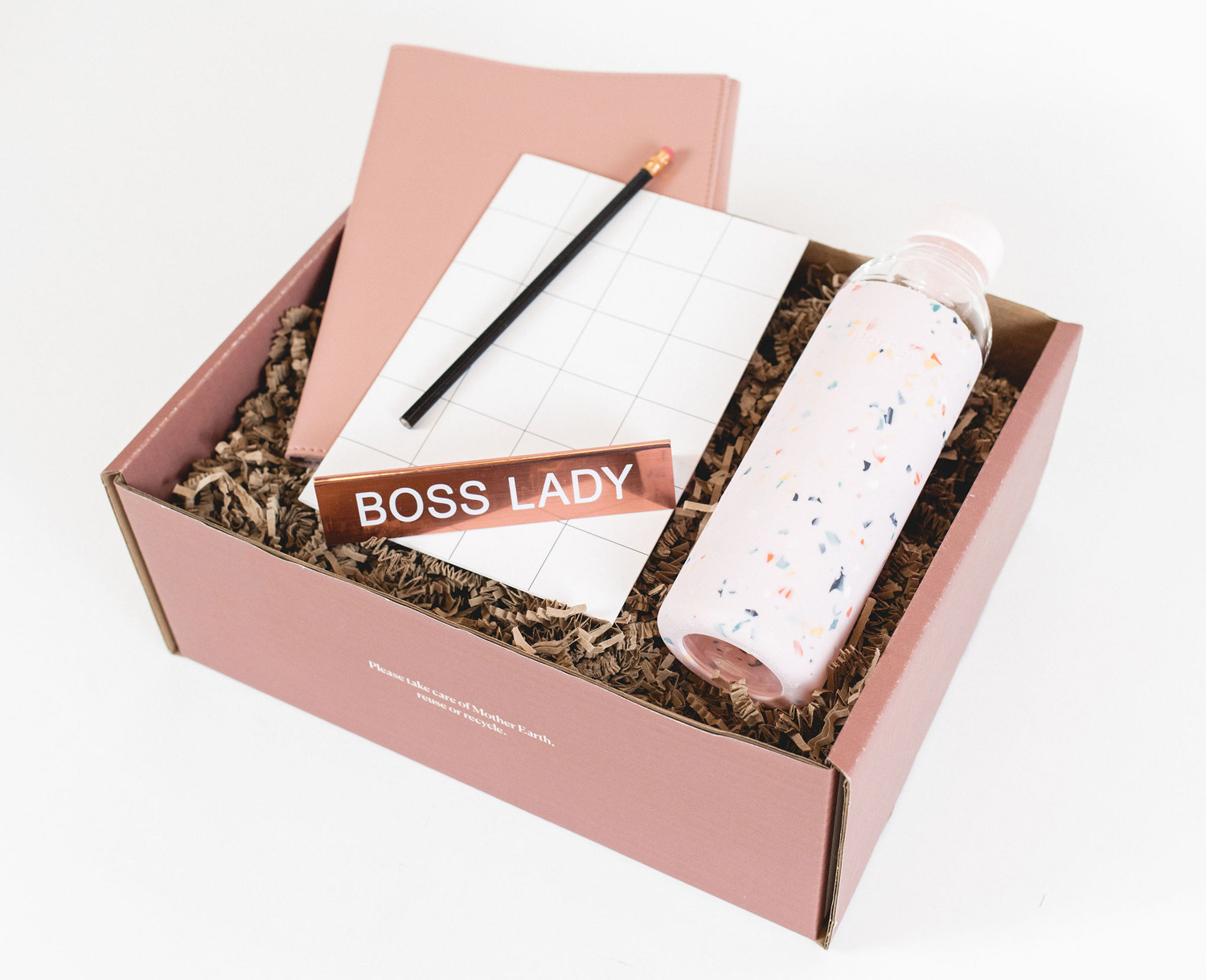 With an email list of more than 75,000, Rasula had a built-in community for the direct-to-consumer boxes. Plus, because she had always emphasized the importance of small businesses, her list was full of people who already had emotional connections to these entrepreneurs, artists and designers, which initially helped drive the success of her new venture, Care Package.
While switching from events planning to gift packages is far from typical, Rasula's reinvention is not unlike the work of countless other entrepreneurs during the pandemic. Restaurants shifted to outdoor dining, local groceries went online and millions of mom-and-pops found creative ways to keep their doors open.
Rasula said she's glad she was able to sustain her business in 2020 while helping other small businesses at the same time.
"I truly believe that if you look at your customers as community members first, they will have your back when you run into trouble," she says.
Care Packages are seasonal subscription boxes full of a variety of self-care and wellness products curated by Rasula. The idea was to offer consumers a way to take care of themselves and their friends and families, while also learning about and supporting small businesses.
Over the years, Rasula has been working to foster female entrepreneurship through speaking engagements, mentorships, partnerships as well as her own platform. In 2020, she worked closely with Mastercard and Create & Cultivate, an online platform and offline conference for women looking to create and cultivate the career of their dreams, to help small businesses pivot and grow in the new normal.
Rasula, a member of Mastercard's Women's Business Advisory Council, has participated in Mastercard's "Priceless Conversations" video series as well as virtual conferences in partnership with Create & Cultivate, to tackle small business challenges and provide tips and resources, including Mastercard's Digital Doors program, that helps business owners not only survive but thrive.
"I truly believe that if you look at your customers as community members first, they will have your back when you run into trouble."
Making a determined effort to specifically support woman- and minority-owned small businesses, she mandated they make up 75% of the brands that go into each care package. For example, her offering on Main Street Love, an online holiday market sponsored by Create & Cultivate and Mastercard, was a box full of handmade candles, bath salts, candies and toothpaste from six woman-owned businesses.
Supporting diversity has always been important to Rasula. As a rising designer, she always worked to join diversity and inclusion committees at companies such as HGTV and Food Network whenever possible.
"Being young and impressionable and in the room for conversations about hiring people of color and increasing women in senior management roles absolutely laid the groundwork," she says. "When I became an entrepreneur, it seemed obvious that I should do everything I could to make sure that all people have a chance to be successful and included in the markets and now with Care Package."
Looking ahead, Rasula believes some of the changes in retail brought by the COVID-19 pandemic will become permanent — and that may not be a bad thing. For example, it became clear that businesses already engaged with the digital world had a much better chance of surviving when the pandemic hit. That will prompt even more small businesses to go digital. An innovation like curbside pickup turned out to be good for consumers because it's fast and easy. It also helped small business owners, since it's significantly less expensive and logistically challenging than shipping.
With the COVID-19 vaccine distribution underway, at some point this year people may be able to return to a semblance of normal — and small businesses should be ready for that. "When it's safe again, there's going to be an overwhelming demand for fun, exciting experiences that bring people together in person, not online," she says. "Entrepreneurs should be thinking now about ways to offer those experiences."