Innovation
Surviving 2021 required reinventing everything from burritos to banking
December 27, 2021 | By Sophie Hares

It's been another nail-biter year for small businesses as they scrambled to stay afloat amid the shifting winds of the COVID-19 pandemic.
For many owners, the key to staying in business remains a mix of technology and information. By embracing digital tools and finding ways to learn more about their customers and their competitors, these four businesses did more than survive, they pivoted and thrived in 2021.
Grabbing an open banking lifeline
Beverly and Sam Magtanong and their business partners Jelynn Malone and Mike Arquines, above photo, laid off staff and postponed plans to expand their Mostra Coffee café and roastery in the San Diego area when pandemic restrictions first set in.
To reverse their fortunes, they sought help from Lendio, which worked with tens of thousands of small businesses to secure U.S. Payment Protection loans. Sharing their financial data through open banking, these entrepreneurs were able to quickly secure a loan to open their second San Diego store — and offer jobs to staff they had previously let go.
Lendio continues to help small businesses access loans by harnessing Finicity's open banking platform, which lets people share their banking data to make it easier for lenders to understand their creditworthiness. Open banking could help a new generation of would-be entrepreneurs — particularly women and minorities who often have more difficulty accessing the credit they need, get their businesses off the ground. Read the full story.
Honing survival skills in Honduras
Honduran entrepreneur Thelma Martinez de Anda switched to survival mode when the food service outlets that usually purchased her prepared sandwiches and salads were forced into lockdown. Using the supply chains for her Koben Food Service, she began delivering online orders for fresh fruit and vegetable boxes to families in the capital, Tegucigalpa, instead.
She pulled off this swift turnaround using the business skills she absorbed from the LEADS Mujer course for women entrepreneurs, run by Costa Rica's INCAE Business School and sponsored by Mastercard.
With women entrepreneurs disproportionately impacted by the crisis, learning how to fine-tune finances, build peer networks and hunt out inspirational mentors has been vital to staying ahead. Read the full story.
Reinvigorating Chinatown, one sandwich at a time
Los Angeles restaurateur Wes Avila rushed to sign a lease on a Chinatown venue with a patio to sell sandwiches during the pandemic, opening the Angry Egret Dinette with his wife Tanya Mueller, photo below, days later.
They soon realized they faced an uphill struggle. Chinatown was hit more acutely by lower spending than other parts of the city, as data from the Mastercard Center for Inclusive Growth showed.
By inventing a dazzling to-go menu of sandwiches, burgers and burritos, the award-winning chef started to attract new customers to the area, and Angry Egret became one of three grand-prize winners of the Mastercard Home Team Advantage Small Business Contest.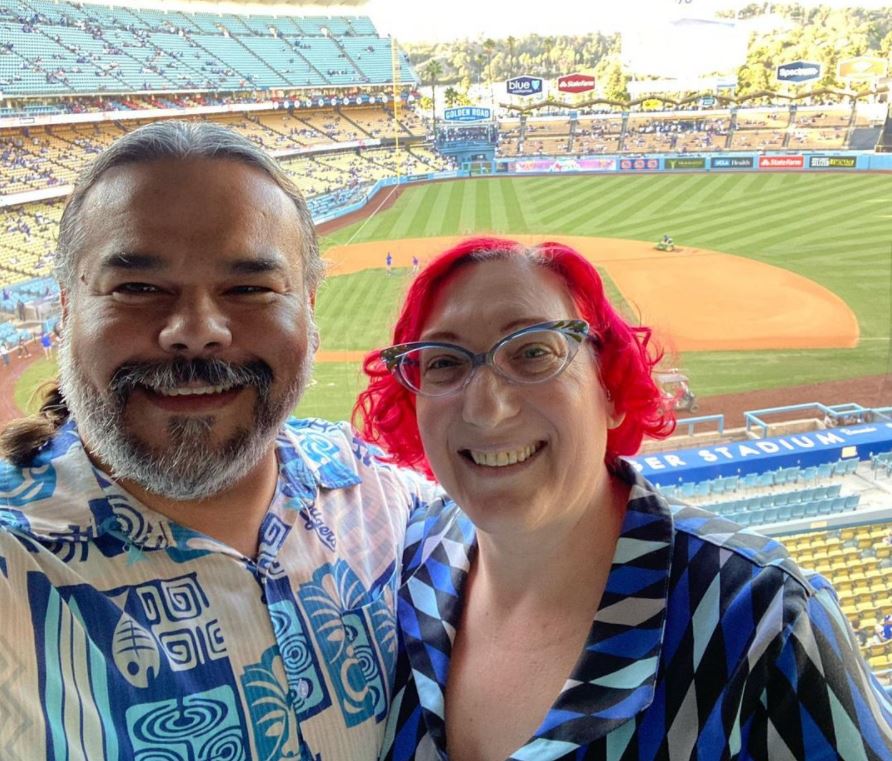 The $10,000 winnings, consultation with a small business expert and Mastercard's Digital Doors toolkit are helping give the Angry Egret and its website a makeover as the pandemic startup settles in for the long haul. Read the full story.
Tech reshapes Madrid tourism
When Madrid's tourist numbers plummeted, museums, hotels and tourist attractions began playing around with technology to offer COVID-safe experiences for visitors.
The famous Thyssen-Bornemisza National Museum sped up plans to digitize to allow millions to virtually tour its vast collections of Van Goghs, Dalis and Rembrandts.
Restaurants permanently adopted contactless payments and online delivery platforms. Some hotels opted for mobile check-in and are now exploring facial recognition and voice-controlled systems.
By using data insights and digital innovations, the city continues to devise ways to entice visitors back and rebuild its businesses to secure the tourism sector for years to come. Read the full story.
Despite the stress of 2021, small businesses can take comfort in knowing that the skills they honed will help guide them through the next year — and many more to come.