Women in tech
This cyber sleuth helps crypto con victims get their coin back
October 10, 2022 | By Sophie Hares

Delving into her first cryptocurrency scam as a cyber sleuth in training, Jonelle Still quickly realized she was dealing with a sha zhu pan, a racket that originated in China and translates as "pig butchering." It's a vivid term for when con artists fatten up victims (with compliments) before stealing their money.
In this case, the victim was a Frenchman who was lured into a Bitcoin investment scheme by a Chinese woman he met on Tinder. The woman — in all likelihood a group of swindlers — quickly made his digital coins vanish. (The man, who works in IT, asked to remain anonymous. Victims of such romance scams are often too embarrassed to come forward, a tendency scammers use against those they exploit.)
But after months of hard work, Still scored a rare win. By unraveling a tangle of blockchain transactions and working with French authorities to investigate shady crypto exchanges, she managed to retrieve half of the man's bitcoins, valued today at about $40,000.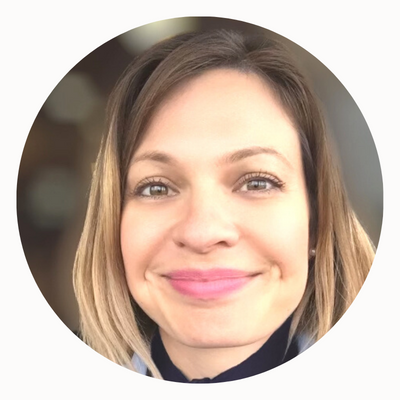 Fast-forward two years and Still is now director of investigations at Ciphertrace, the Mastercard company that specializes in cryptocurrency intelligence and blockchain analytics. She helps companies combat money laundering, sanctions evasions and ransomware extortions while also training intelligence agencies and international police to uncover human trafficking and terrorist fundraising. In her spare time, she puts her skills to work to help everyday scam victims, like the Frenchman, reclaim their crypto.
"Anyone who loves to go down rabbit holes, who is curious and who has natural analytical skills makes for a good investigator," Still says. "And patience is a requirement."
Still's work has become increasingly important as cryptocurrencies have exploded in popularity, propagating a flood of criminals following the trend. This dynamic resulted in reported crypto fraud losses of $680 million last year in the roughly trillion-dollar cryptocurrency market, according to Federal Trade Commission. Losses in 2022 could double that — consumers reported $329 million in losses to the FTC in the first quarter alone. That jump is due to a combination of factors, the FTC says: the lack of a bank or centralized authority to flag or track suspicious transactions, the difficulty in reversing crypto transfers and the influx of novice crypto traders still learning about the industry.
$680 million
Cryptocurrency fraud losses in 2021, according to Federal Trade Commission reports
For Still, tech skills didn't top her list of credentials. Investigators need to think creatively to understand how criminals can exploit blockchain, the technology that underpins cryptocurrencies. And Still has always loved solving a good mystery.
Growing up with horses and goats in tiny Birdseye, Montana, Still, now 38, dreamed of becoming an astronaut before deciding that joining the military would give her the opportunity to continue her education without incurring massive student loan debts.
Swapping the big skies of Montana for the Air Force, she became a radar expert and deployed to Iraq before switching to intelligence gathering. Leaving the military after four years, she worked in Uganda and northern Iraq before obtaining two master's degrees at the Middlebury Institute of International Studies, in Monterey, California — one in international trade and economic diplomacy and the other in international policy and development.
There, she developed a passion for financial crime and Arabic and leaped at the chance to sign up for the Ciphertrace intern program her professor suggested just before the pandemic hit.
Despite the complex underlying technology, Still says there's little difference between blockchain crime and any other financial crime. Cryptocurrencies are just the latest way for criminals to steal, cartels to launder money or terrorist groups to fundraise.
In fact, blockchain transactions can be easier to track than cash, with even simple Google searches unlocking a wealth of information about cryptocurrency accounts and wallets.
"I'd rather track cryptocurrency than fiat currency any day of the week," says Still, who teaches blockchain analytics as an adjunct professor at her alma mater.
Old-fashioned detective work is often the first step for the investigator. Still takes the time to get to know victims, analyze their business and find out about any disputes to find clues about why they were targeted.
"The ones who lose $5,000 to $10,000, it's much more meaningful to them, It's probably their life savings. When I get to help with those cases, that's the best."
The next step is to use Ciphertrace's de-anonymization tools to trace on-chain cryptocurrency transactions and to start to identify those hiding behind the trades. In one child trafficking case, police used Ciphertrace's investigations tool Inspector to track crypto transactions to a bitcoin ATM where they gleaned on-chain information that led to the girl's release.
It's rare that cases are solved so quickly, but that could change as investigators, prosecutors and law enforcement officers get up to speed on crypto fraud. Increased data sharing by exchanges and greater cross-border intelligence cooperation may soon reap rewards.
"When we all compare our own connections, this constellation emerges," she says.
The Ciphertrace pro bono investigations unit Still co-founded is pursuing more than 4,000 cases as it trains students to work with organizations such as the FBI and crypto exchanges to crack crimes. The company also holds professional training sessions and certification programs throughout the year to help financial and anti-money laundering investigators, executives and policymakers learn more about tracking and cracking crypto crime.
For Still, getting a good outcome for victims and making sure small-time crypto investors retrieve their money is the most satisfying part of her job.
"The ones who lose $5,000 to $10,000, it's much more meaningful to them," she says. "It's probably their life savings. When I get to help with those cases, that's the best."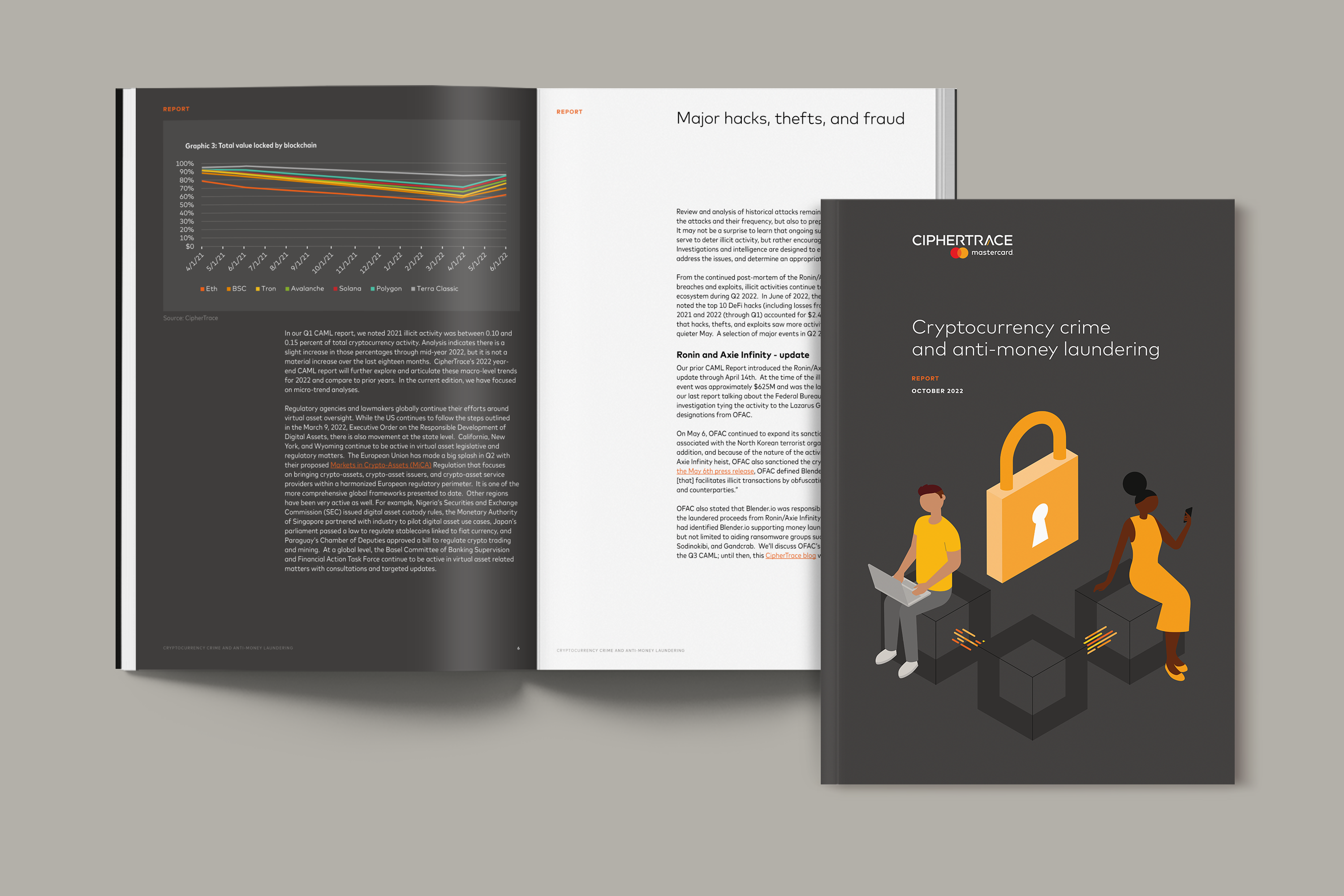 Blockchain
Battling crypto crime around the world
Ciphertrace's latest Cryptocurrency Crime and Anti-Money Laundering Report looks the crypto world's volatile second quarter of 2022, zeroing in on the most important trends, news stories and global regulatory changes. 
Download the report