Innovation
A pandemic fairy tale
September 2, 2021 | By Deborah Lynn Blumberg

Great vacations — remember those? — have a way of bringing into focus what's really important.
In the spring of 2006, Toni Fernández and his wife, Cati Marqués, were enjoying a beautiful afternoon in Paris' Montmartre when he confessed he wasn't happy at his job, working for a book distributor in his hometown of Palma, Spain. From comic books as a kid to classics like "Treasure Island" as a teenager, Fernández always had a passion for reading. "I don't remember a moment in my life when I didn't have a book in my hand. I can't imagine a life without books."
What's more, he wanted to share that passion for literature and directly connect children with fun, meaningful and transformative books. He envisioned a shop that served as a gathering spot that could host readings and other events. Staff would recommend books after talking to kids about their interests, offering a warm, personal touch to learning about literature rather than the customary process of just ordering a book online.
By the end of the year, Fernández had left his job and, with his wife, opened a bookstore — Palma's first dedicated exclusively to children — called Baobab, after the tree that appears in his favorite book, The Little Prince. In the early days, Fernández worked hard to develop a loyal client base, and Cati created a robust programming schedule of author readings, story times, concerts and art and theater workshops to attract families to the store. In 2017, they moved to a larger space to accommodate their growing business.
Then came COVID-19. In March 2020, Spain locked down. Fernández shut Baobab's doors and the business had zero sales for more than a month. The store's online presence at that time was limited to a blog. But Fernández soon realized there was an opportunity in going digital. "I thought selling online was something for the big online platforms," he says. "But during lockdown, I realized that our platform was our families, our friends, our neighbors."
Shuttered at home with Marqués and their son, Javier, 11, Fernández got to work transforming the business' website. He wanted to add all inventory to the site before Sant Jordi Day, a Spanish celebration of books that occurs every April, when sales typically spike. Fernández posted images of thousands of books, categorizing them by age. Customers browsed online, sent him a WhatsApp message with their order and then paid through a banking app.
Fernández also came up with the idea of a personalized story box, where customers could choose their budget and share their child's age, and then he picked a selection of books for that youngster. Marqués painted small wooden boxes printed with each child's name.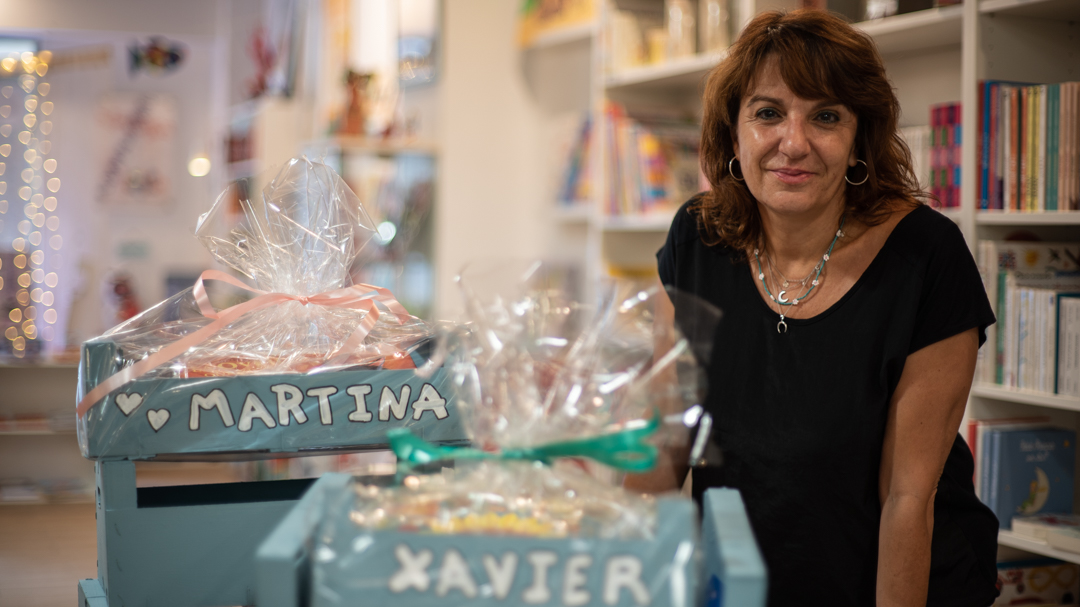 As Sant Jordi approached, Fernández got special permission from the municipal government to deliver the book orders. He set out on his Vespa, traversing town to hand-deliver boxes of books to children who were stuck at home and eager to escape into new stories.
"The response was incredible and overwhelming," he says. Book sales jumped, a relief after lockdown. "People were very eager to help. The internet saved our business."
Mallorca-based filmmakers Carwyn Jones and Marisa Candia had bought gifts at the store and were drawn to Fernández and his passion for books. When Mastercard and Pollinate announced the short film competition Ingenious, aimed at celebrating small business owners who reimagined their operations during COVID-19, they instantly thought of Baobab.
"We thought, 'If there's something we can do to help spread what they're doing, let's give it a go,'" Jones says.
"Baobab: A Pandemic Fairy Tale" won the Ingenious grand prize for the filmmakers, recognition that comes with access for Fernández to the Mastercard Digital Acceleration Program, which offers tools and resources to help small businesses adjust to a digital world. 
As the pandemic continued, Fernández also leaned into the shop's social media, posting more often on Facebook and Instagram. He ran a children's story-writing contest, the 8-year-old winner weaving a familiar tale about a rat family stuck inside their shoe home because of a dangerous virus. Well after lockdown lifted, the girl visited the shop to choose a book as a prize.
Now Fernández has upgraded and about to launch his online store to more easily and better serve his local customers. He's eager for the bookstore to once again fill up with children once the pandemic starts to lift and to add to the shop's offering of activities. "That's our biggest desire," he says. "The kids are the soul of the bookstore."
But he still plans to continue doing face-to-face deliveries. He's keen on maintaining that type of personal connection, even as the business continues to grow — and he's confident that it will. As he says in the film, "I wouldn't be doing this unless I believed we'd have a happy ending."
Film and photos courtesy of Anorak Films.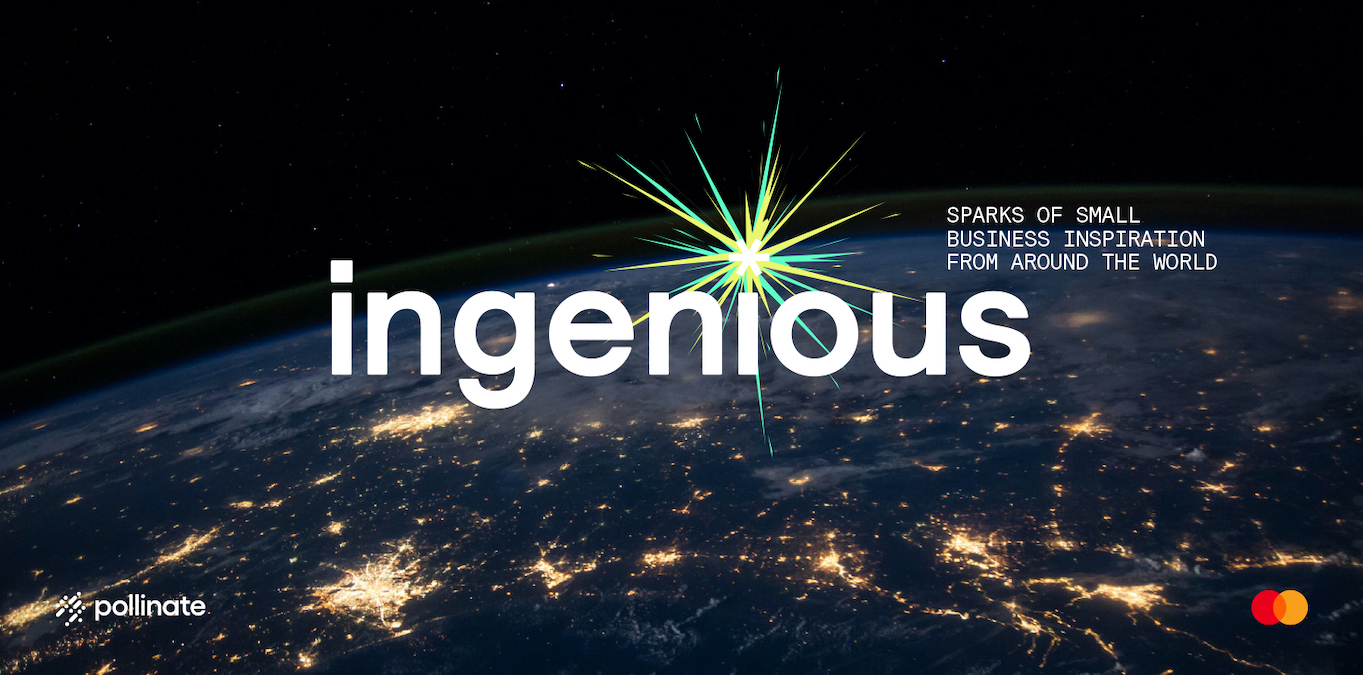 video
'Ingenious' entrepreneurs
The international filmmaker competition Ingenious, launched by Mastercard and Pollinate, highlights the resilience and innovation of small business owners by showing how they have used technology to adapt their business during the pandemic. 
Watch the winning videos here