Mastercard player mascots take the centre stage at UEFA Champions League Final
May 27, 2022 | By Megan Bjoko

After two years of virtual activation, the Mastercard player mascots
will join the Champions League finalists on the pitch in Paris
Paris, 27 May 2022: Mastercard's player mascot initiative will return in-person for the UEFA Champions League Final at the Stade de France, Paris, on May 28.
Mastercard Player Mascots initiative provides 22 young football fans with Priceless access to the UEFA Champions League Final. The children will fulfil their dreams by running onto the pitch and will be joined by some of the world's best football players – from finalists Liverpool and Real Madrid – before watching the pinnacle of club football live.
This year, Mastercard is partnering with the UEFA Foundation to select the mascots that will take part in this year's final. The UEFA Foundation will in turn work with Libraries Without Borders – an international NGO that supports vulnerable people through education, culture, and information – to offer this opportunity to children from vulnerable communities and young refugees that have recently arrived in France.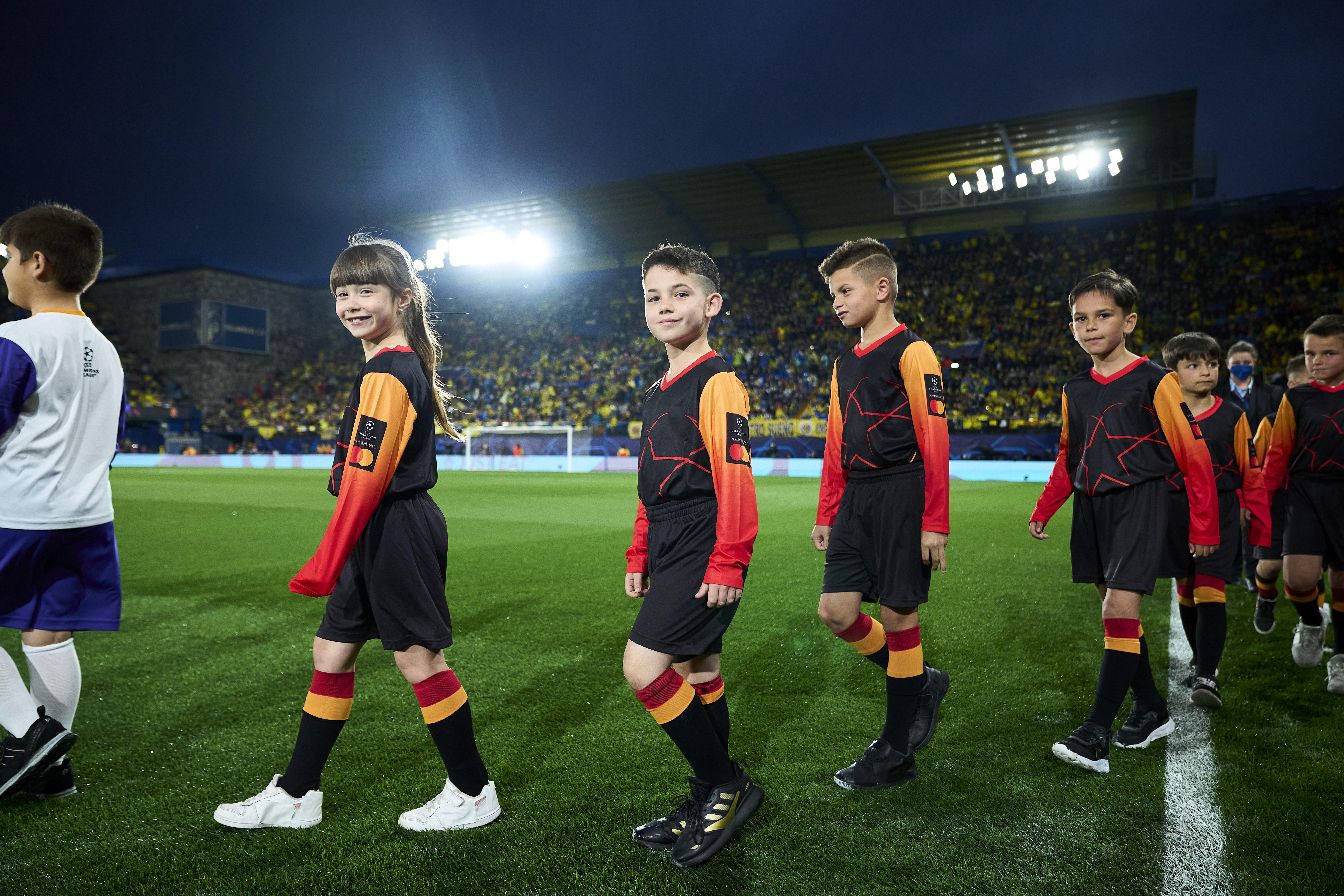 "We are delighted that Mastercard Player Mascots will be returning as an in-person experience for UEFA Champions League Final in Paris," said Jeanette Liendo, Senior Vice President Marketing and Communications at Mastercard Europe. "Since we first sponsored the competition in 1994, its popularity continues to grow and the Final is now one of the most prestigious events on the global sporting calendar. We cannot wait to provide our chosen mascots with the matchday experience of a lifetime and the chance to rub shoulders with some of the world's best players."
"It is a pride for the foundation to bring children to this prestigious final" said Urs Kluser, General Secretary of the UEFA Foundation for Children. "It is a unique lifetime experience that we can offer to children from our partners which will have a big impact on their future".

"Libraries Without Borders is very proud to contribute to this operation, and glad to have the possibility to allow girls and boys with difficult backgrounds to dream. This moment will remain forever engraved in the memory of the children." said Edouard Delbende, BSF's Director of Development & Communications.
About Libraries Without Borders
Bibliothèques Sans Frontières (Libraries Without Borders) is a NGO that strengthens the capacity of people in vulnerable situations by facilitating access to education, culture, and information. In more than 50 countries, we create innovative cultural and learning spaces that allow those affected by crisis or precarity to learn, to play, to build communities, and to construct their futures.
About UEFA Foundation
Established in 2015, the UEFA Foundation for Children is a charitable organisation governed by Swiss law. It defends the rights of underprivileged children by using the power of football to improve their lives and to help them develop their potential and find their place in the community. The foundation currently invests in 180 projects and so far to 400 projects in 130 countries worldwide. More than 1,180,000 children have already benefited from the foundation's work since its creation.
About Mastercard (NYSE: MA)
Mastercard is a global technology company in the payments industry. Our mission is to connect and power an inclusive, digital economy that benefits everyone, everywhere by making transactions safe, simple, smart and accessible. Using secure data and networks, partnerships and passion, our innovations and solutions help individuals, financial institutions, governments and businesses realize their greatest potential. Our decency quotient, or DQ, drives our culture and everything we do inside and outside of our company. With connections across more than 210 countries and territories, we are building a sustainable world that unlocks priceless possibilities for all.
Follow us on Twitter @MastercardEU and @MastercardNews, read more about our global impact in Perspectives, and subscribe for the latest news from the Mastercard Newsroom.