Inclusion
Inspiring female founders: Gigapay's Raiha Buchanan on startup culture and fostering tech talent for girls
October 11, 2022 | By Vicki Hyman
To celebrate International Day of the Girl, the Mastercard Newsroom spoke to Raiha Buchanan, the co-founder and CEO of the Swedish fintech Gigapay, who is paving the way for female entrepreneurs.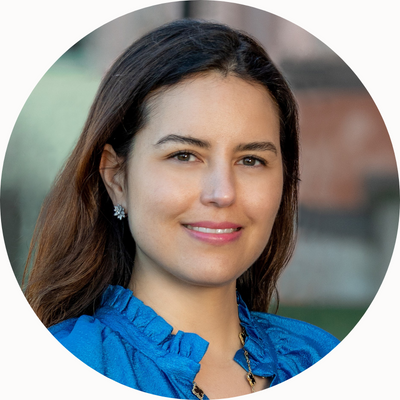 Founded in in 2020, Gigapay is building a simple and automated solution for gig and creator platforms to send instant payouts to freelancers, influencers, creators and gig workers. Gigapay is also of 15 smarter payments startups in the fall 2022 cohort of Mastercard's Lighthouse FINITIV, an accelerator program in the Nordics and Baltics that builds lasting partnerships with leading fintech, cybersecurity and productivity startups.
Women make up only 7% of global fintech founders. As a woman in tech and successful entrepreneur, Buchanan shares her experiences in the fintech space,  tips for getting started, and ways to boost the female tech talent pipeline:
What has been your most valuable lesson to date as a startup founder/CEO?
Culture can be the biggest indicator of whether you will make it or not. Together with my co-founders we made sure to really be careful with our hires. Firstly, I always try to hire for attitude and nurture talent, and to hire people who share our same values but are also vastly different at how they think. Being in a startup is not the same as a regular job, and you really want to hire people who have a growth mindset and are ready to go all in, to make sure the company succeeds. Start-up hires need to be adaptable, as often you're building the playbook at the same time as executing it — generally they are inspired by the opportunity that change brings, and are not afraid to fail. Lastly, make sure that you have a stock options program, so that they're motivated by the company's growth and also have the opportunity to be rewarded for what you're building together.
What's the biggest mistake a startup founder can make when embarking on the company's growth phrase?
Scaling with the wrong product. Product market fit is a big thing in startup culture and there's a good reason for it. Make sure that you truly understand the problem that your product is solving. Work tirelessly with your customers, make quick releases and constantly get feedback. Don't be afraid to change direction if how you've understood the problem is no longer valid. Constantly keep your ear to the ground, make an effort to speak to customers, users or prospects every single day, and look at how you can evolve your business model. We've been working on Gigapay for three years, and if we had tried to scale too fast with our first iteration, then we would not have found the insights that have allowed us to produce a product that truly solves our customers' needs.
"Work tirelessly with your customers, make quick releases and constantly get feedback. Don't be afraid to change direction if how you've understood the problem is no longer valid."
What is a trend in fintech that you find the most interesting?
The development of blockchain technology and how it will continue to evolve. After last year's Web3 hype and the disappointment that followed, especially in relation to crypto and NFTs, there has been a general cooling of sentiment towards blockchain. The last cycle was based upon a lot of opportunistic behaviour with a lot of people not really understanding what they were investing in. So, it will be exciting to see how real use cases will be developed on top of this technology, rather than just this opportunistic approach that we've seen in the recent past.
What technology do you think has the most potential for transforming your sector?
Probably blockchain, although it will be quite a few iterations until it will be possible. The biggest barrier is that non-compliance is generally considered a feature in blockchain, and compliance is core to our product. So until this technology is more fully developed and there is a smarter way on how compliance can be tackled in combination with this, we're still quite far away from this being a reality. 
Women comprise only 28% of the workforce in STEM fields, and men vastly outnumber women in STEM majors in college. What can be done to narrow the gap and encourage more girls to consider careers in STEM?
It all starts with curiosity and making technology accessible. Personally, I did not pursue STEM at university, (my first degree is in performance music, majoring in viola!). It wasn't until I started my own blog in the late 2000s and wanted to customise it myself that I really started to get curious. Then it really flourished from there. I really liked the people that were working in tech — as they were generally curious, open-minded and challenged my thinking. I think the tech community is quite unique with those characteristics, and something that should be exposed more at an earlier age. I truly believe that if I had understood the impact of this thinking when I was younger, I would have definitely gotten started earlier in my journey.
I know the education system has changed a lot since I was growing up, and kids have access to different styles of learning. This is important as everyone learns differently. Tools like Imagilab that makes learning programming fun is awesome, and programs like Pink Programming in Sweden that offers an inclusive, safe, environment for women and non-binary people to learn programming are examples of things that we need to see more of.
What advice would you give your 12-year-old self about a career?
Surround yourself with people that are better than you at something. Find mentors that inspire you — reach out to them and don't be afraid to ask questions. You would be surprised by how many people are willing to help if you're clear with what you're looking for. When looking to develop your career, look closely at the culture and your direct manager at a new company — will this be a growth opportunity? Will this help you get even better at what you do? Don't obsess over titles and salaries as they can be golden handcuffs and will become difficult to leave, especially if you're doing something that is not inspiring you. Lastly, make sure to always pay it forward — always be grateful to the people who have helped you along the way and consistently look to see how you can help others on their paths ahead.